HB Industries CZ Scorpion EVO3 Trigger Pack Hardware Refresh Kit
Description
Love your Scorpion but wish that CZ would have used higher quality hardware in the trigger pack? Us too! This hardware kit includes the parts commonly damaged during a typical lower receiver disassembly/re-assembly.
One (1) Trigger Housing Screw (item 48 from diagram)
Two (2) Safety Selector Screws (item 49 from diagram)
One (1) Trigger Retaining Pin (item 85 from diagram)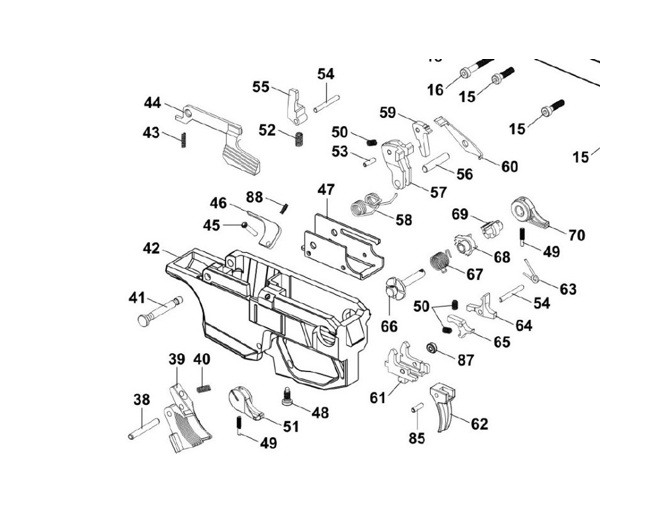 Gunsmith Installation Recommended for All Parts.